304 Stainless Steel Flanges – A Brief Overview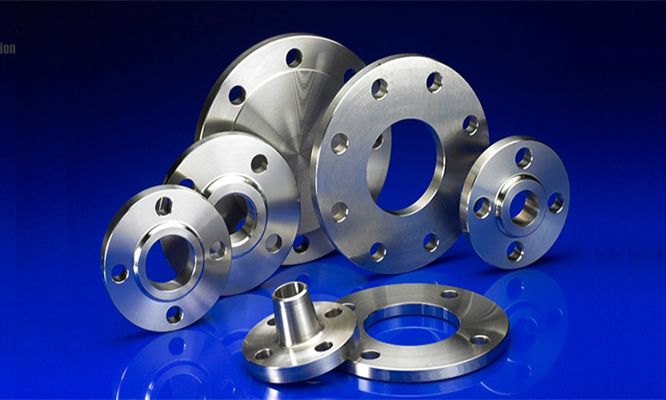 The most common device used for connecting pumps and valves in an industry is flange. Flanges are made up of many metals in which stainless steel is one of the most preferred. The steel variety which consists of 10.5% or more Chromium in it is called Stainless Steel. These 304 Stainless Steel Flanges have high demand due to their exemplary features and properties. Thence this market is filled with manufacturers of these mechanisms. It is a messy task to choose the best trader among them. But you must not be aware that there are some genuine companies that fabricate SS 304 Flanges in a polished manner; ACE ALLOYS LLP is one among them.
Salient Features of a Perfect 304 Stainless Steel Flanges:
A typical Stainless Steel 304 Flanges is designed using Chromium and Nickel as primary elements other than Carbon. Compared to normal flanges, 304 Stainless steel flanges are electrically and thermally less conductive in nature. That is why they are noted for their safety and ease of usage. Apart from that, they are more resistant to corrosion compared to normal steel flanges. Installation and maintenance of these flanges is pretty easy.
These mechanisms find their numerous applications in paper mills, locomotive industries, chemical & petrochemical industries, and water treatment. ACE ALLOYS LLP designs all 304 Stainless Steel Flanges Types in an elegant manner.
A Brief View of All 304 Stainless Steel Flanges Types:
A 304 Stainless Steel Slip on Flange consists of hole to let a pipe pass through it. It is deployed in high temperature and low pressure applications. In industries, many times we come across dismantling of the system. To make this process smooth, 304 stainless steel lap joint flanges are equipped. 304 stainless steel weld neck flange is another variety which joins two pumps in a tighter manner due to butt welding. These flanges are employed in elevated temperature and pressure applications. On the other hand, 304 stainless steel socket weld flange comprises of a female socket in which pipe is fixed. After fixing, this pipe is fillet welded. Unlike weld neck flanges, these are used in less temperature and pressure situations.
To permanently separate two pipes, the best option to choose is a 304 stainless steel spectacle flange. Sometimes it is also used to merely connect two pumps. 304 stainless steel blind flanges are generally used along with other flanges to separate a piping system from another one. They are also used to close the end of a pipe. 304 stainless steel plate flanges also have many special industrial applications.
All of our products are famous for their quality and flexibility. Keeping all the national and international standards in view, we precisely design them. Here at Ace Alloys LLP, we have stalented and experienced personnel to fabricate our flanges in flawless manner. The grace of our products is not confined to our country; they are exported to many countries across the world. To ensure hassle free transit, we pack the goods in wooden boxes.