Buying Guide to Stainless Steel Flanges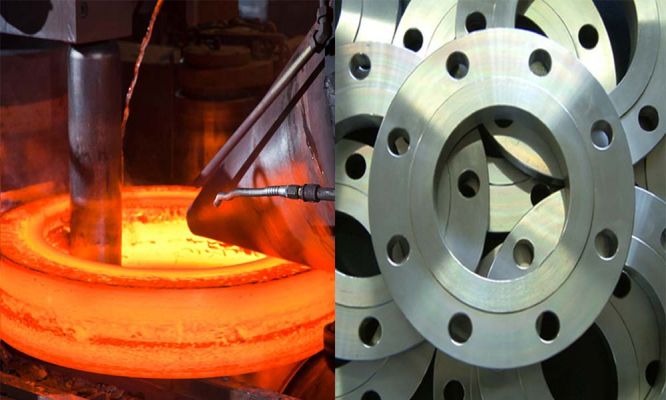 A flange is a cast ring that is designed to connect sections of a pipe or any other machinery that requires a connecting joint. Before confirming your order, it is important to note that these flanges come in different sizes, diameters, shapes and measurements.
Available in various shapes in term of their measurements and field of application. All you need to do is choose your product based on set needs and standards. When it comes to which materials should be used in your applications the following factors come into play and therefore, some important aspects that need to be considered while buying stainless steel flanges are as follows:-
How to Choose the Stainless Steel Flange
Important to note the diameter of pipes needed. Also, knowing whether these pipes are seamless or welded, would help suit requirement. As for stainless steel pipe flanges, discs and rings that attach to pipe in order to increase support or strength. These are usually welded or screwed to the pipe end. These pipes flanges are designed according to specifications and could be customized by buyers, making more sense than shopping for the standard products.
ASME B 16.5 covers pressure-temperature ratings, marking, materials, dimensions and methods of designating openings for pipe flanges. The standard ASME B16.5 only covers a small size up to 24 inches, for bigger sizes the ASME B16.47 standard covers a larger diameter of pipe flanges, making it more reliable to clients.
Choose Flanges Based On Design of The Job
SS flanges are available in different grades. The client's choice of product should depend on your budget and need. Even though top grade products may be expensive, they are indeed highly durable. Both SS 304L and SS 316L stainless steel are iron alloys having a very high, around 95% of alloy composition. SS 304 and SS 316 belong to the chromium-nickel class and are grades that withstand ordinary corrosion, are durable, resists most chemicals and holds greater resistance to various forms of deterioration. SS 317 flanges are hardened matching, low carbon with high additions of chromium and nickel.
Selection of Various Types of SS Flanges Available in Market:
SS Slip on Flanges
The most reasonable type available. Having a larger diameter than the pipe, slipping easily over the pipe. Applied in applications engaging in low pressure. When cost or space is an issue, this type is used instead of a weld neck.
SS Weld Neck Flanges
Significant due to the projecting necks, considered for severe service conditions such as sub-zero or high temperature/ pressure. The bore of the pipe and the flange match, making the strongest connection, reducing turbulence and erosion.
SS Blind Flanges
Ideal for the piping system, requiring regular inspection. Handling high stress caused due to internal pressure and pressure of the liquid flowing through the pipe. Used to 'blank off' pipelines, valves, etc.
SS Threaded Flanges
Assembled without welding and hence, can be removed easily. Not necessarily used for applications where bending stresses, involving high temperature or pressure. A seal weld is used in conjunction with times. To make it cost-effective, this could be supplied without a hub, or in treated coated carbon steel.
SS Lap Joint Flanges
A type of slip-on flange. Helps in the maintenance of low alloy steel/ carbon pipes. These flanges are seen to be very similar to slip-on flanges but are characterized by the rounded interior edge of the flange face.
SS Socket -Weld Flanges
Smaller diameter handling applications with high pressure such as steam lines. Possess internal welds, ensuring durability. The bore of the pipe and the flange match thus providing, good flow connection.
SS Orifice Flanges
To provide access to a line for metering liquids or gases. The range of orifice flanges covers all standard sizes and range and is common to all flange materials.
SS Forged Flanges
Helps combine two machinery parts together making objects stronger, providing easy access for cleaning, inspecting and modifying. Types vary according to their use. Used mainly in high-pressure applications.
Ace Alloys LLP is one of the leading provider of high-end quality Stainless Steel Flanges throughout India as well as worldwide. Get in touch with us, we offer these steel flanges that cater your all industry soecific needs at very competitive price.