Considerations to Choose Duplex Steel Sheets for Industrial Use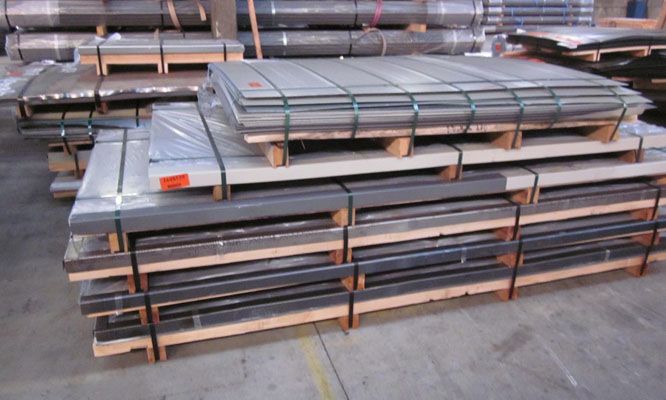 Duplex Stainless Steel Sheets are known for its resistance against corrosion and the toughness it offers when used for industrial purposes. Unlike the normal stainless steel, the duplex is a part of the family and it contains two phases in its composition, namely, austenite and ferrite.
Brittleness
The Duplex Steel Sheets Grades must not be brittle, if it is, then forming the material would be tedious. Chemical Tankers that carry liquid fuel and cargoes can be particularly hazardous due to their flammable nature. This is a major market for stainless steel sheets to build the wall of the stainless steel tanks to provide safety to the volatile substance to be transported over long distances.
Is welding required?
Welding on some materials is problematic as it can result in cracking, either intergranular or stress corrosion. Austenitic stainless steel like the 2205 Duplex Steel Sheets can be welded readily. As a result, they are used for the oil and gas platforms that may be situated on or off-shore provide the most demanding application for any construction material; in these tough situations, materials that contain molybdenum like the duplex stainless steel sheets, last much longer. Even super duplex volts are employed in the construction of these platforms.
Machinability
Although many grades like the 2507 Duplex Steel Sheets can be machined easily, it is still susceptible when work hardened. The process is optimized and is used for shaft applications where the sheets provide improved corrosion resistance.
Corrosion Resistance
Since Duplex Stainless Hot Rolled and Cold Rolled Sheets fall in the austenitic group, their corrosion resistance is more as compared to the normal grades of stainless steel. This increases their life and the cost of maintenance is also less. Therefore, the starting costs for oil tank owners are also reduced when they use stainless steel duplex sheets.
Duplex Stainless Steel Sheets are also available in the 2B/2D Finish that provides a greater surface finish. The perforated sheets are manually stamped with holes and they are in radiator grilles, air filters to improve the aerodynamic and acoustic performance. In order to cater for better fits and to enable surface levelling through higher strength, duplex stainless steel shim sheets are manufactured. Both the hot rolled and cold rolled sheets enable higher rates of production and have good dimensional accuracy. The dimensional accuracy is one other factor to be considered when choosing a duplex stainless steel sheet.
At Ace Alloys LLP, we bring a wide range of Duplex Steel Sheets & Coils that are available in a variety of sizes, shapes and specification depending on the project requirement of the client. You can avail free price estimates, just by calling us!