Differences Between Stainless Steel Socket Weld Fittings & Buttweld Fittings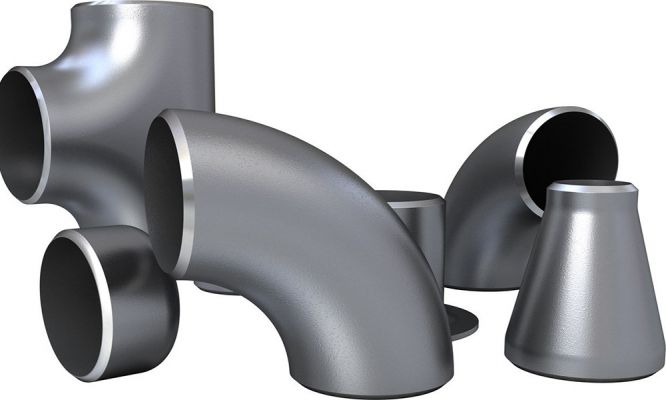 A socket weld fitting is a pipe attachment detail in which a pipe is inserted into a recessed area of a valve, fitting or a flange and is defined in the ASME B16.11. A butt weld fitting, on the other hand, is a pipe fitting design to be used in the piping system, for changing direction, branching, or changing pipe diameter and is defined in the ASME B16.9.
Socket Weld Fittings vs Buttweld Fittings - What's the Difference?
Socket Weld Fittings are a good choice wherever the benefits of high leakage and structural strength are important to be considered. Fatigue resistance is lower than in butt weld fittings, but still better than other metals. Socket weld belongs to the family of high-pressure fittings where pipework is permanent and also to provide good flow characteristics. Socket weld fittings are troublesome in corrosive environments due to crevice corrosion, however, very easy to install. Butt Weld Fittings, on the other hand, come with high fatigue resistance, crevice and general corrosion resistance. They are, however, difficult to install and weld needing more time.
Let's Know Difference Between Stainless Steel Socket Weld & Buttweld Fittings
The size of Stainless Steel Socket Weld Fittings ranges from 1/8" to 4" conforming to pressures from 2000, 3000, 6000, 9000. Also, they come in various types like 90° and 45° elbow fitting, tees, cross, union, couplings, caps, inserts, etc. Stainless Steel Butt Weld Fittings consist of size 1/8" to 48", in forms such as seamless, welded or fabricated. These, on the other hand, are available as Eccentric and concentric butt weld reducers, and short and long radius bend to ease the flow through pipes.
Socket weld and Butt weld fittings are available in various grades, types, thickness and sizes depending on the requirements of the client. The SS 316 socket weld fittings come in two types such as forged socket weld fittings used in oil and gas industries and threaded socket weld fittings used due to their resistance to corrosion. SS 304 Buttweld Fittings are found in the offshore and onshore environment. These SS 316 Buttweld Fittings are available in different types as reducers, elbows, equal tees, as well come with a bending radius ranging from 1D, 2D, 5D, 10D and could be further customised by clients.
Socket Weld vs Butt Weld – General Information
Feature
With regards to their application, socket weld fittings are used for small pipe diameters, while butt weld is applied in fields requiring high temperature.
Prices
Prices of socket weld fittings are higher than butt weld, however, installation charges for butt weld fittings are more due to labour and skilled welders.

Ace Alloys LLP is one of the most prominent dealer and exporters of all kinds of stainless steel socket weld and buttweld fittings according to the various grades, shapes, dimensions and standards. Contact us today, we can able to serve you with the best quality products and service.