Helpful Tips To Select The Right Stainless Steel Pipes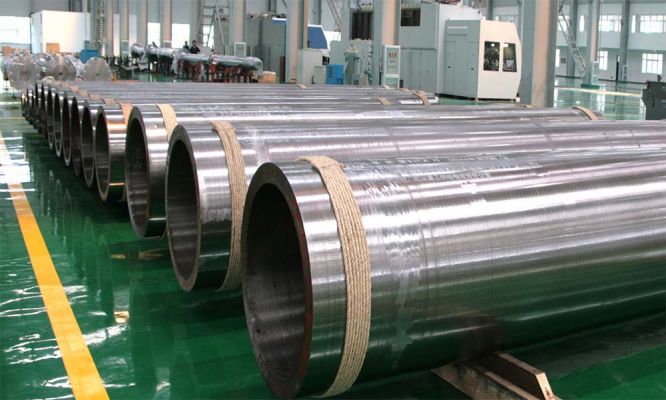 With the advent of the development of technology, various processes came into effect for the manufacturing of stainless steel pipes. These pipes are noted for its strength to weight ratio and perform under high temperatures.
A factor that needs to be considered is to ensure that the steel pipes are corrosion/heat resistant. This depends further on the amount of alloy proportion present. High in chromium and nickel, managing at high temperatures, in sum the factors to be considered are mechanical, corrosion/ heat resistance.
Select The Correct Stainless Steel Grade & Standards

Stainless steel pipes standards are instrumental in classifying, evaluating and specifying the properties of different types of steels in different applications. A213, A249, A269, A 270, A321, A 358 come with their own specifications.
All SS Pipes are sleek, modern and rust -resistant, but some grades perform better than the others. SS 304 Pipes and SS 316 Pipes are most common grades of SS Pipes. SS 304L Pipes and SS 316L Pipes also provides improved resistance to pitting corrosion. While SS 317 Pipes works in a highly corrosive environment. The quality varies across grades, as the benefits outweigh the cost.
Choosing Right SS Pipes
Choosing SS pipes is a decision you need to make with regards to your project. Stainless steel was always seamless, advance in metal purification given rise to the popularity of welding.
Stainless steel seamless pipes have a 20 % high working pressures, whereas stainless steel welded pipes of the same materials and size offers corrosion resistance, allowing potential defects and differences malleability. Often used for critical applications. Welded pipes are often less expensive and procured quicker. While choosing welded or seamless, note that it should be compliant with the clients need. If nothing, you should consider the considerations in which it could be used. Another important factor is that seamless could be substituted for welding, but not vice versa.
Keeping in mind the diverse requirements of buyers, a wide range of pipes are offered:-
Round pipes
SS round pipes are used for structural purposes from aesthetic to highly functional. It provides good resistance against corrosion, weldability, machinability and also can be easily cleaned and sterilised.
Rectangular pipes
These SS Rectangular pipes can either be hot rolled or cold drawn. It is best used in applications that need strength, toughness and corrosion resistance. It could be used as a substitution for a piece of a sheet or a plate.
Square pipes
Similar to the rectangular pipe. These SS square pipes are Used generally for engineering band structural purposes. The process is by ERW, and also can be substituted.
Oval pipes
The strength and durability make stainless steel oval pipes the most wanted choice of customers. Used in various industries for their material strength, excellent specification and ideal for use in heat transfer equipment such as boilers. Used in pharmaceutical, chemicals and others.
Hollow pipes
The manufacturers belong to small-scale industries, such as textiles, paper, food, etc. Stainless steel hollow pipes reduce material waste and reduce total machining requirements by avoiding drilling operation.

Ace Alloys LLP is one of the most prominent dealer and exporters of all kinds of stainless steel pipes according to the various grades, shapes, dimensions and standards. Contact us today, we can able to serve you with the best quality products and service.