How to Find a Good Company for Inconel Socket Weld Fittings?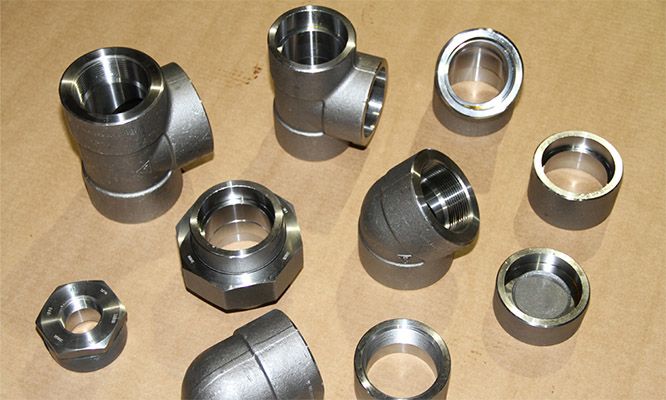 Inconel Socket Weld Fittings are the austenitic superalloy materials that are made up of Nickel and Chromium as the primary chemical components. For their distinguished properties, they have huge market demand. Due to this, there are innumerable manufacturers who supply and trade Inconel fittings in various sizes and shapes.
Why Inconel Socket weld Fittings?
There are some industrial necessities where the entire system should work under extreme temperature conditions. Socket Weld fittings made up of Aluminium and normal Steel do not retain their toughness at these circumstances. Inconel Forged socket weld fittings are the best option to choose for this. They serve the purpose at elevated temperature ranges though they are subjected to high pressure and heat. That is the reason why most of the firms choose these exceptional mechanisms. They are also said to possess remarkable resistance towards oxidation and corrosion caused due to many hazardous chemicals.
The speciality of Inconel Threaded Socket weld fittings is, when they are heated they form a thick oxide layer over themselves which protects them from further getting damaged. To manufacture these fittings, most of the industries deploy modern methodologies like Precipitation hardening and Solid solution strengthening.
Where to Find Inconel Socket weld Fittings?
Though there are many industries that mass produce Inconel fittings, ACE ALLOYS LLP is a renowned one. We produce all varieties of Socket Weld fittings in customised designs depending upon the client's necessity. We design all the Inconel Socket Weld Fittings Types - Pipe cap, Tee, reducer, stub end and elbow, bend fittings with precise dimensions. An Inconel socket weld cap is a device which is used to cover the end of a pipe externally. It is thus deployed to halt the flow of a liquid or a gas. To alter the direction of fluid flow of a pipe run, an Inconel socket weld tee is employed. It is one of the most commonly used pipe fittings.
On the other hand, Inconel socket weld reducer is used to change the size of a pipe whenever required. To facilitate change in the direction of fluid flow, a typical Inconel socket weld elbow is fixed between two pipes. Inconel fittings have various industrial applications which include chemical processing, automotive industry, and Steam generators. Sometimes they are also playing a key role in heat exchangers and aerospace.
Keeping all the national and international standards in view, ACE ALLOYS LLP fabricates all Inconel Socket Weld Fittings Grades - 600,601,625,800,825. We own skilful team who are well trained in designing Socket weld fittings using modern techniques. We also have a prestigious team of clientele who are pleased with the quality of our products. All of our end products are designed in a flawless manner using pure material which is lent from honest and genuine vendors of the market. While delivering them to the customers, we properly pack them in wooden boxes to ensure hassle free transit. We also reassure swift and delay free delivery. With no more ado, place your order right now!