The Importance of IBR Approved Pipe Fittings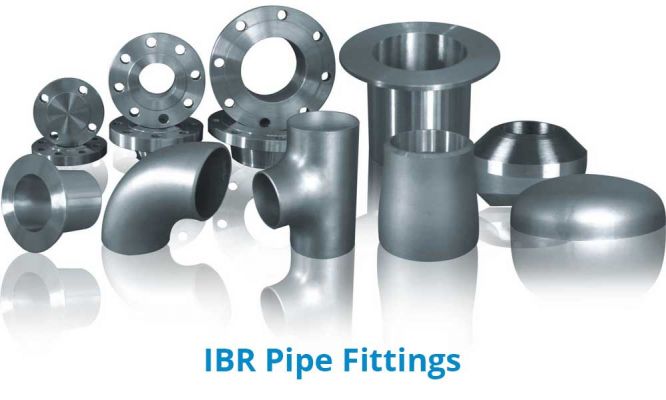 The importance of IBR Approved Pipe Fittings
Pipe fittings which are finished as per the norms and guidelines of Indian Boiler Regulations are popularly called as IBR pipe fittings. They have a huge demand in the market for their distinguished properties. There are many IBR Pipe fittings suppliers in the market, in which ACE ALLOYS LLP is a renowned one. We design customised pipe fittings with large diameter that are suitable for any kind of industrial necessity; that is why we stand as the most preferred IBR pipe fittings manufacturer India
Why IBR Approved Pipe Fittings?
The pipe fittings which are designed by following the standards of Indian boiler regulations possess great toughness and quality compared to normal pipe fittings. These pipe fittings come up with flawless and rust proof finish. Their exemplary mechanical strength helps them sustain high piping pressures though they are exposed to elevated temperature ranges. They are immune to those chemicals, solvents, and acids that cause damage to the mechanism.
Unlike carbon steel pipe fittings, IBR Stainless steel pipe fittings do not corrode in wet environments. That is why they are employed in water treatment and chemical plants. Depending upon the quantity of Carbon added, IBR carbon steel pipe fittings vary in their strength and toughness. Of all the steel pipe fittings, they are considered to be the hardest variety. On the other hand, IBR Alloy steel pipe fittings are made up of chemical elements like Molybdenum, Nickel, Manganese, Boron, Silicon, and Vanadium. That is why they exhibit exceptional wear resistance.
Types of IBR Buttweld fittings at a glance:
There are many varieties of IBR Buttweld fittings in which a few are commonly used. Generally to connect two pipes which are at different directions, a Pipe long radius bend is deployed. To allow a liquid or gas to flow out, pipe outlets are used. These are pipes which consist of an opening to let out any fluid inside. In order to change the direction of flow between two pipes, a pipe elbow is employed. The direction is changed to an angle of either 45 degrees or 90 degrees. The specialty of these mechanisms is, they can alter the direction of fluid flow though the pipes are of different dimensions. Such type of elbow is called reducing elbow. They are mostly used in deck drains and water pumps.
A typical pipe cross consists of either one inlet and three outlets or one outlet and three inlets. It is also popularly called as cross branch line or four way fitting. As these crosses are at the centre of pipes, they may stress the whole system at elevated temperature ranges. These are mostly used in fire sprinklers. On the other hand, pipe cap is a device which is used to close the other end of a pipe which has a fluid flowing inside. A pipe reducer by its name is used to change the size of a pipe depending upon the necessity. Other famous mechanism is pipe tee which generally serves two purposes. One is it changes the direction of a pipe run, and the other is it joins two pipes of different dimensions.
We at Ace Alloys LLP manufacture all the above IBR approved pipe fittings with dimensional precision. Raw material which is used to fabricate them are lent from honest vendors of the market. Contact us or email your requirement, we can provide you with best in class product and service at best price.