The Key Difference Between Seamless & Welded Stainless Steel Pipes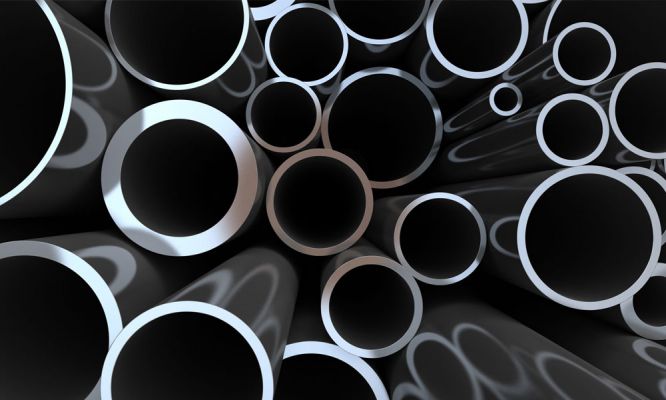 Here is the detailed summary of the key differences between seamless steel pipe and welded steel pipe. With the fast improvement of innovation, different steel pipes are coming into our perspectives on account of the various types of necessity of development of society in the meantime the market of steel pipe turns out to be increasingly focused.
Seamless VS Welded Steel Pipe Differences Summary
How is Welded Steel pipe made?
Stainless steel welded pipes are created by joining together opposite edges of a flat iron strip. The metal is put through very high heat which makes it malleable. The pipe is then passed through a groove and a rolling mill. Thin iron sheets are heated and passed through a cone-shaped opening forcing its edges to curl and create a pipe. The edges are then folded and welded together to finish the pipe.
Stainless Steel Welded Pipes are heavier and more rigid Including ERW pipe, LSAW pipe, SSAW pipe. They have a better consistency and are much straighter. Welded stainless steel pipe suppliers focus on industries related to the electrical conduit, gas transportation and plumbing. These welded stainless steel pipes are not put through the high amount of stress. The raw material has a lot of impact on the strength and flexibility of the pipe. The length, diameter, coating material will decide the end product. 304 SS welded pipes and 316 stainless steel welded pipes are common grades available.
How is Seamless Steel pipe made?
Stainless Steel Seamless Pipes do not have a welded seam. To manufacture SS seamless pipes, ingot steel or billets are used as raw material. Ingot steel is a large rectangle or square cross-section. Billets are made of iron scrap which goes through high processing to get the required cross-section. These are highly ductile and soft.A solid billet is heated and melded into a cylindrical shape and then rolled until it is stretched and hollow. Since the hollowed centre is irregularly shaped, a bullet-shaped piercer point is pushed through the middle of the billet while it is being rolled. A hole is drilled through the centre of a solid cylinder to make seamless pipes. These pipes have thin walls, are very light in weight and are strong. Seamless SS pipe suppliers concentrate on industries where oil and gasoline lines are used. These seamless stainless steel pipes are also used in bicycle manufacturing. 304 stainless steel seamless pipes and 316 SS seamless pipes are the common grades available.

Through years of experience and service ACE ALLOYS LLP understands your needs. We assure you the best quality products at reasonable prices. Do contact us and give us a chance to serve you.