Super Duplex Steel Pipe Fittings - Complete Guide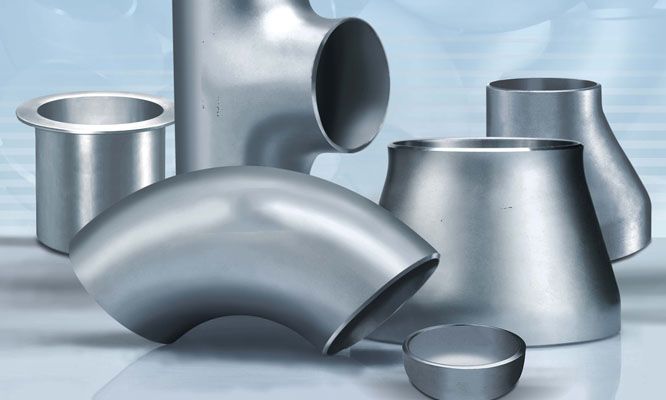 Super Duplex Stainless Steel Fittings are high in strength and extremely corrosion resistant materials. They are chemically balanced to offer a ferrite and austenite structure possessing 40-60% ferrite configuration subsequent to solution annealing. The duplex stainless steels offer the outstanding hot forming property with comparatively small forming stress about at 1230oC or 2250oF. Although if hot forming occurs at very small temperature limit, deformation occurs in the weaker zone however slight ductile ferrite can cause cracking of the ferrite structure in the damaged area. Super Duplex steel butt weld fittings are made using fine quality raw materials such as super duplex steel and duplex steel.
Availability of Various Super Duplex Steel Fittings:
The range of Super Duplex Steel Pipe Fittings includes:
Super Duplex Elbows
Super Duplex Concentric Reducers
Super Duplex Eccentric Reducers
Super Duplex Equal Tee
Super Duplex Unequal Tees
Super Duplex End Caps
Super Duplex Steel Nipple
Super Duplex Steel Cross
Super Duplex Steel Unions

A Wide Range of Industries & Application:
The super duplex steel fitting fittings are metallic devices widely used due to their robust attributes, resistivity towards corrosion and accurate dimensions. It deploys to control the fluid flow rate in various industries such as pharmaceutical, food, chemical, is widely used in oil and gas, chemical, paper, sugar and pharmaceutical industries, swine and hydraulic industries.
About Super Duplex Stainless Steel:
Super Duplex stainless steel has the significant role in manufacturing bridges that need excellent resistance to corrosion combined with saline conditions and large load bearing strength. Duplex stainless steel 2205 pipe and plate are used. These steels are widely used in the bridge constructions in the various countries particularly in sheet and pipe forms. These are also used in the construction of airport roofs. They provide the necessary strength and are cost-effective as compared to other steel types.
Due to their great ability to resist corrosion, cracks and bear harsh treatments, they are widely used in food production industries, oil and gas industry, paper and pulp industry and desalination. The increased magnitudes of chromium, molybdenum, and nitrogen in Duplex 2205 steel offers potentially better resistance to pitting and crevice corrosion as compared to 316l grade.
Ace Alloys LLP is one of the largest supplier, manufacturer and stockists of Super Duplex Steel Pipe Fittings that are available in a variety of sizes, shapes and specification depending on the project requirement of the client. If you want to buy this product you can contact us today and to avail a free quote!