What Are Types of Stainless Steel Socket Weld Fittings - Complete Guide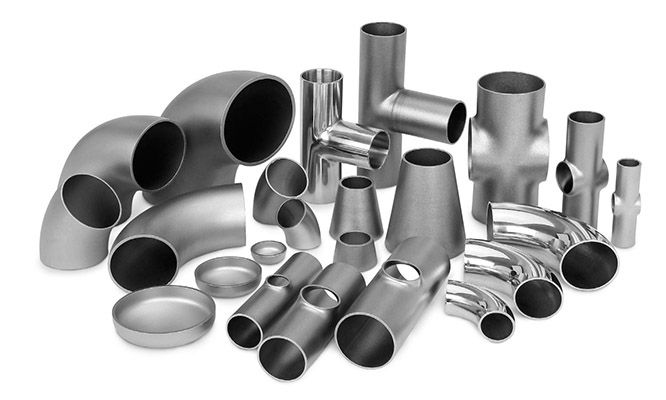 There are many socket weld fittings materials that have both household and industrial utilisation. Among those, stainless steel is a noted one. It is a special variety of steel which consists of minimum 10.5% Chromium component in it. Due to the presence of this excellent element, stainless steel is said to possess great toughness. Due to this, most of the industrial mechanism is fabricated using stainless steel. ACE ALLOYS LLP is a renowned manufacturer and trader of Stainless Steel Socket Weld Fittings. We own an exceptional variety of products that are designed keeping all the national and international standards in view.
Stainless Steel Fittings at a glance:
It is due to the presence of Chromium due to which stainless steel fittings possess exceptional physical and mechanical properties. It is also believed that higher the Chromium content more is the corrosion resistance of the stainless steel. Molybdenum is another vital chemical component which is added to Stainless steel fittings to enhance their immunity towards corrosion resistance when they are exposed to reducing acids. SS Forged socket weld fittings also tend to resist pitting attacks in chloride solution due to the presence of Molybdenum in them. We can easily say that these steels are safe and comfortable to use as they are poor conductors of heat and electricity.
Manufacturers also vary the percentage of Molybdenum and Chromium while fabricating the stainless steel fittings to match the atmospheric conditions. These sumptuous mechanisms really require pretty less maintenance which makes them the most preferred in the market. SS Threaded socket weld fittings find their innumerable range of applications in Chemical and Locomotive industry. They are also deployed in Water treatment, Paper mills, and Food & beverage.
Various kinds of Stainless Steel socket weld fittings:
ACE ALLOYS LLP is famous for all Stainless Steel Socket Weld Fittings Types - Pipe cap, Tee, reducer, stub end and elbow, bend fittings. Generally in all industries, fluid flows in pipes. We really require an apt mechanism to close a pipe to stop unwanted flow of liquid or gas. In such situation, you can employ stainless steel socket weld pipe cap! While coming to the next one, Stainless steel socket weld tee is used to connect different pipes of varying diameter. Reducer by its name is employed when you need to reduce the size of a pipe. How can you change the direction of two pipes with different sizes? This is really a puzzling concern; this can be kicked off by installing stainless steel elbow between those pipes.
Our team designs all of our Stainless Steel Socket Weld Fittings Grades -304, 304L, 316, 316L, 317, 321 with extreme dimensional precision. All of our end products are long lasting and easy to install. Also, we design them using pure raw material which is lent from honest and genuine suppliers. We equip well tested machinery to avoid damage to our mechanisms. Stainless steel fittings of all specifications are readily available in stock. Place your order right now!