Why Should You Use Cupronickel Pipes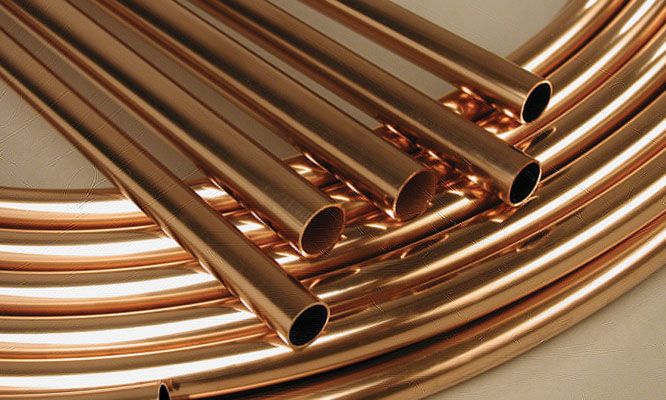 Cupronickel is an alloy of Copper, consisting of nickel and other strengthening elements such as iron and manganese. It's highly resistant to corrosion in salty or sea water and hence is used in a marine industry widely. It has great properties such as good tensile strength, great ductility, resistance to acid attacks, resistance to corrosion and thermal conductivity. Due to their popularity in multiple industries, they are available in different sizes, grades and dimensions.
Cupronickel Pipes Grades:
Cupronickel pipes are available in two grades are as follows:
Cu-Ni 70/30 Pipes
Cu-Ni 90/10 Pipes
Cu-Ni 70/30 is a copper-nickel alloy and has excellent resistance to corrosion as well as erosion. These pipes are widely used due to their moderate strength, workability, formability and weld-ability. They are sold in various shapes and sizes to fit the need of customers.
Cu-Ni 90/10 is 90% copper and 10% nickel with additional amount of iron and manganese to increase the overall strength and enhance its properties. These pipes have moderate strength and thermal stability in high-temperature levels and hence are preferred in power eras and chemical industries.
Here are some of the types of cupronickel pipes:
Cupronickel Seamless Pipes
Cupronickel Welded Pipes
Cupronickel Polished Pipes
Cupronickel ERW Pipes
Cupronickel EFW Pipes
Cupronickel Seamless Pipes are widely used in Oil & Gas, Pharmaceutical, Refineries, Gas Processing, Off-Shore Oil Drilling Companies and Petrochemicals due to their high non-corrosion strength. They come in various shapes, sizes, grades and dimensions to suite the need of the customer. Cupronickel Welded Pipes are a 70 % copper, 30 % nickel alloy with additions of iron and manganese for added strength.
Cupronickel Polished Pipes have fine finishing and surfaces, resistant to oxidation and sulfide attacks. Hence are used widely in multiple industries to transfer liquids. Cupronickel ERW pipes are used to transfer chemicals, slurry liquids and acids even. The key features of these pipes are rugged structure, optimum strength and excellent flow characteristics. Cupronickel EFW pipes are great in terms of saturation steam and air. They are used in marine industry and architectural works.
Cupronickel Pipes are widely used due to their great properties (mechanical and thermal) such as good conductivity, ductility, resistance to corrosion, acid attacks and cracks, accurate dimensions, variety in terms of grades and types and fine finishing. Cupronickel alloys are used for marine applications due to good fabricability and effectiveness in lowering macro fouling levels.
At Ace Alloys LLP, we have a complete range and vast inventory of Cupronickel Pipes available in a variety of sizes, shapes and specification depending on the project requirement of the client. If you want to buy this product you can contact us today to avail a free quote!