Why Stainless Steel Nuts & Bolts are Recommended?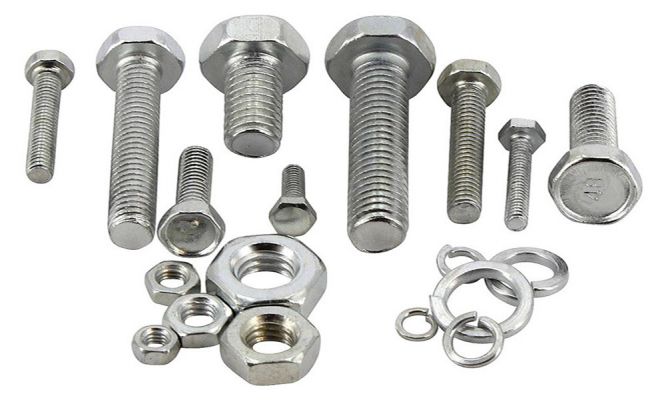 Stainless Steel Nuts & Bolts is quite popular because of their excellent corrosion-resistant and recyclable properties. They offer resistance against any level of usage severity and have great load-bearing characteristics in both hot and cold weather. SS nuts and bolts are highly acclaimed for dimensional accuracies and long service life. They come to be used in critical applications and in a hostile environment. These Stainless Steel Bolts & Nuts are used in heat exchangers, instrumentation, marine, pharmaceutical, furnaces, food and beverage, chemical machinery and so forth.
Steel Nut & Bolts Types, Grades & Other Details
SS nuts and bolts are available in various grades commonly in 200 #, 300#, 400# series and different forms that used by clients according to their project requirement. SS 304 Bolts and Nuts are a chromium-nickel austenitic alloy and one of the most common grades. SS Hex Head Bolt is not very electrically or thermally conductive and nonmagnetic and used in architecture, aerospace. However, the low carbon content in the SS Heavy Hex Head Nuts minimizes chromium precipitation due to welding and corrosion. Stainless Steel Square Bolts are used in the brewing industry. They range in size from 3/6" to 2". The product possesses excellent ductility and is good even at low temperatures. Steel bolt nuts also come in other types like U-bolts, lock nuts with a high carbon content, t bolts that have good machinery, strong as well as corrosion resistant.
SS 316 Nut Bolts are available in types known as the SS 316 Hex with welded corners, following which are SS 316 square bolts, possess low carbon content that makes it easy to shape and weld. The size is commonly ranging from 3/6" to 2". Also available in types such as Eye Nuts, Wing Nuts, T Nuts, Dome Nuts, Acorn Nuts and Coupling Nuts.
There are many online dealers as well as local dealer. it is important to rely on dependable SS Nuts and Bolts suppliers and manufacturers, as they also provide you with additional information about stainless steel bolts and nuts price list and offer the most affordable products based on your requirements.
We at Ace Alloys LLP offer premium quality Stainless Steel Nut Bolts in all major grades, forms, sizes at leading market prices all around India and worldwide. Contact us immediately to avail of the products.