Nut Bolts Fasteners, Stainless Steel Bolt / Nuts, Alloy Steel Nut & Bolts, Duplex Steel Nuts & Bolts, Nickel Alloy Nuts & Bolts Stockists & Exporter
Manufacturer & Supplier of Eye Bolts, Hex Head Bolts, Hex Flange Bolts, Long Bolts, Heavy Hex Bolts, Stud Bolts, Hexagon Head Bolts, U Bolts, Hex Bolt, Hex Nuts, Heavy Hex Nuts, Hex Machine Screw Nuts Dealer in India.
ACE ALLOYS LLP is amongst trustworthy and prominent nuts and bolts manufacturers in India. Our offered nuts and bolts are extremely durable and rust resistant. We have the largest inventory of fine quality bolts and nuts that available in a variety of materials like stainless steel nuts and bolts, Alloy steel nuts and bolts, duplex steel nuts and bolts, nickel alloy nuts and bolts.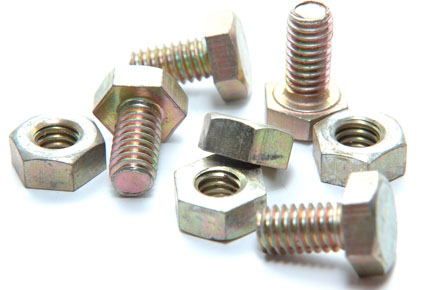 We are specialist manufacturers for eye bolts, hex head bolts, hex flange bolts, long bolts, heavy hex bolts, stud bolts, hexagon head bolts, u bolts, hex bolt, hex nuts, heavy hex nuts, hex machine screw nuts which are used in water treatment, sewage treatment, wastewater treatment and desalination plants. We emphasize our manufacturing to the above industry and provide speedy delivery of fasteners at the shortest delivery periods.
Our customer service department is here to help. Whether you have questions about a product, availability, or your order, give us a call or send us an email. Our bolts and nuts are provided at unbeatable prices.
Available Materials of Nuts & Bolts
Nuts & Bolts Price List
Request the latest Nuts & Bolts Price List. Use the contact button below for Stainless Steel Nuts & Bolts Ready stock information and updated price list.
Nuts & Bolts Applications
| | | | |
| --- | --- | --- | --- |
| Off-Shore Oil Drilling Companies | Power Generation | Petrochemicals | Gas Processing |
| Specialty Chemicals | Pharmaceuticals | Pharmaceutical Equipment | Chemical Equipment |
| Sea Water Equipment | Heat Exchangers | Condensers | Pulp & Paper Industry |
Nuts & Bolts Manufacturer & Supplier