Things to Consider When Choosing a Stainless Steel Sheets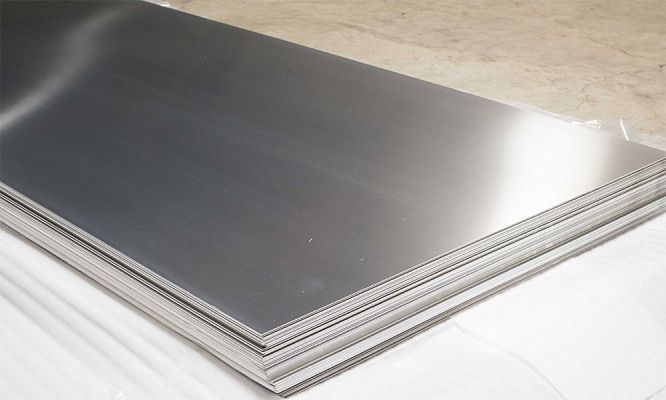 Choosing the right stainless steel sheet is a very important step. Here are the tips to consider while choosing stainless steel sheet.
Stainless Steel Sheets known primarily for its resistance to corrosion comes to be used in a variety of applications. The sizes generally range from 4' to 8', but could also be customized according to preferences big the customers. The product could also be cut in different ways i.e. Plasma /water jet or cut with a saw or laser.
About Stainless Steel Sheet
Stainless steel sheets come in different types of thickness, specifications, and grades. These sheets include formable and high quality as well strength and are weather demanding steels. It provides temperature resistance against different pressures holds high workability, including machining, stamping, and fabricability and welding, to ensure that they work well and possess a smooth finish that can be easily cleaned.
SS Sheets Grades, Finishes, and Other Details
SS sheets available in some of the major grades like SS 304 Sheets and SS 304l Sheets that is used to manufacture stamped and machine parts in a corrosive environment as well as in heating applications. It contains more versatility, cost-effective and performs well in demanding environments. Also, Stainless Steel 316 Sheets and 316L SS Sheet used due to its toughness and strength and pitting resistance. Used in applications requiring resistance to salt water, acid and another highly corrosive environment. Lastly, 310 Stainless Steel Sheets, contains a high concentration of chromium and nickel, combines excellent high-temperature properties with good ductility b and weldability, suited for high-temperature applications.
Different Types of Stainless Steel Sheets Available
Stainless Steel Hot Rolled Sheet
Hot rolling is a process involving the steel at high temperatures. Hot rolled is cheaper compared to cold rolled and can be made in much larger sizes. When the steel is recrystallized, it can be shaped and formed easily. Reheating the steel is not required. When the steel cools it shrinks giving less control on shape and size. Generally used in welding and construction purpose.
Stainless Steel Cold Rolled Sheet
Essentially hot rolled that goes for higher processing. The material is cooled, followed by annealing. All these products provide a high finish, concentricity and straightness. Harder to work with, however due to the high carbon content it possesses. Could be applied to any project.
Stainless Steel Perforated Sheet
Often corrosion resistant, high weldability and formability, as well as strength and hardness. These sheets come with staggered hole patterns and rounded holes. Used in food processing and industries and non-corrosive filters and durable architectural applications.
Stainless Steel Sheet Metal
Made up of minimum chromium. One of the fundamental forms used in metal industries can be cut, bent or customized. Thin SS sheet are non-magnetic and excellent corrosion resistant.
As leading Stainless Steel Sheets suppliers, we at Ace Alloys LLP help you have the best in class products from your order. Contact us immediately to avail of the product.